Branding Concept / Primary & Secondary Logo Designs / Internal & External Shop Signage / Business Card Design / Branding System
Indulge, a leading importer of alcoholic beverages in South Korea, opened their first flagship shop in downtown Seoul in early 2015. This multi-faceted retail environment has the largest automated wine tasting facility in the world and is now considered South Korea's #1 liquor shop.
In designing the visual identity and branding for the shop, Anamaly looked to the rich visual history of liquor retail and packaging. The interior & exterior word marks, logos, and stationary all work to emphasize the brand's values of Quality, Curiosity, and Ardor, and bring a classic American essence to modern urban Seoul.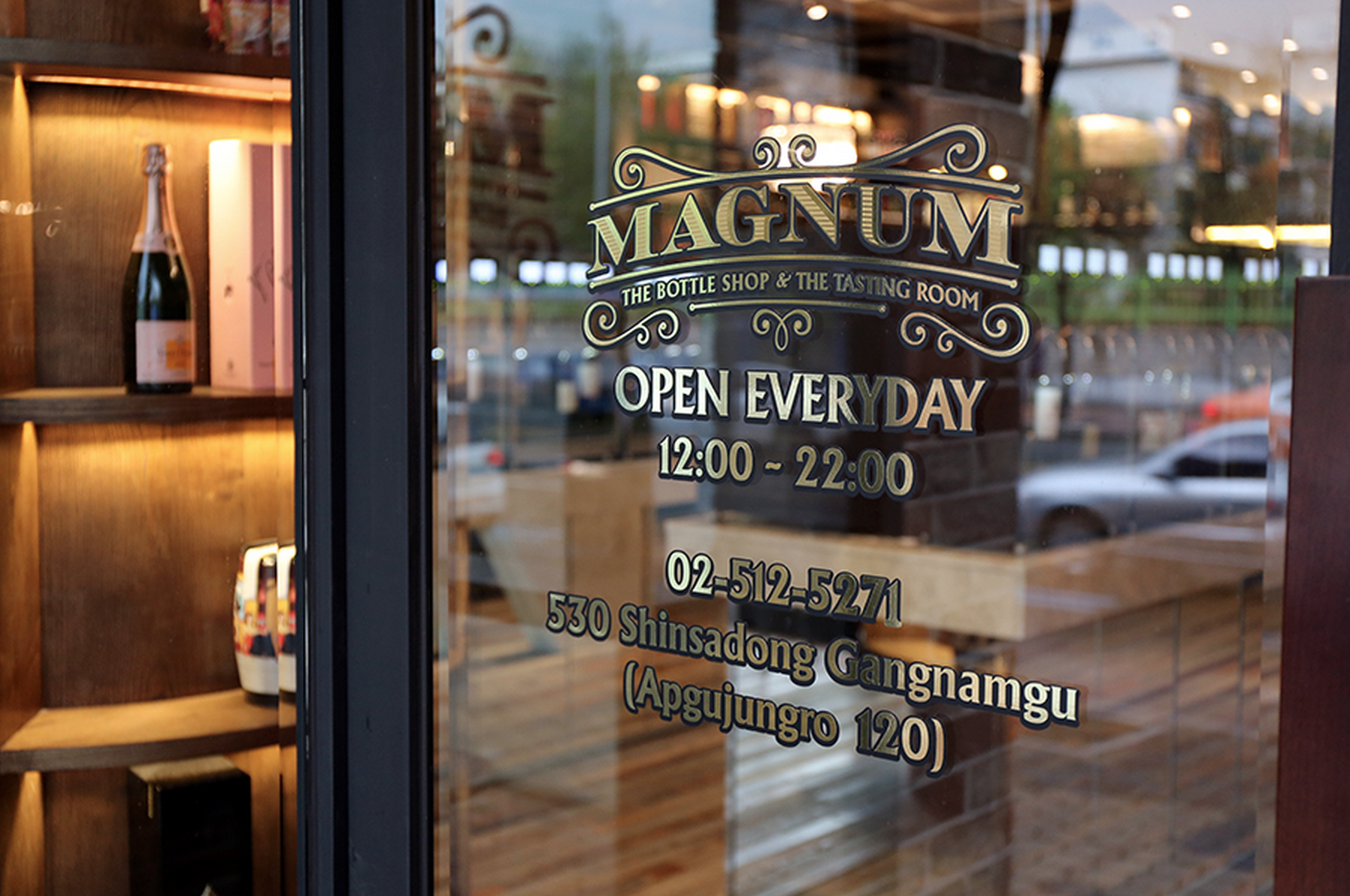 Magnum opened its second location at the end of 2015 and continues to expand its retail and restaurant business.