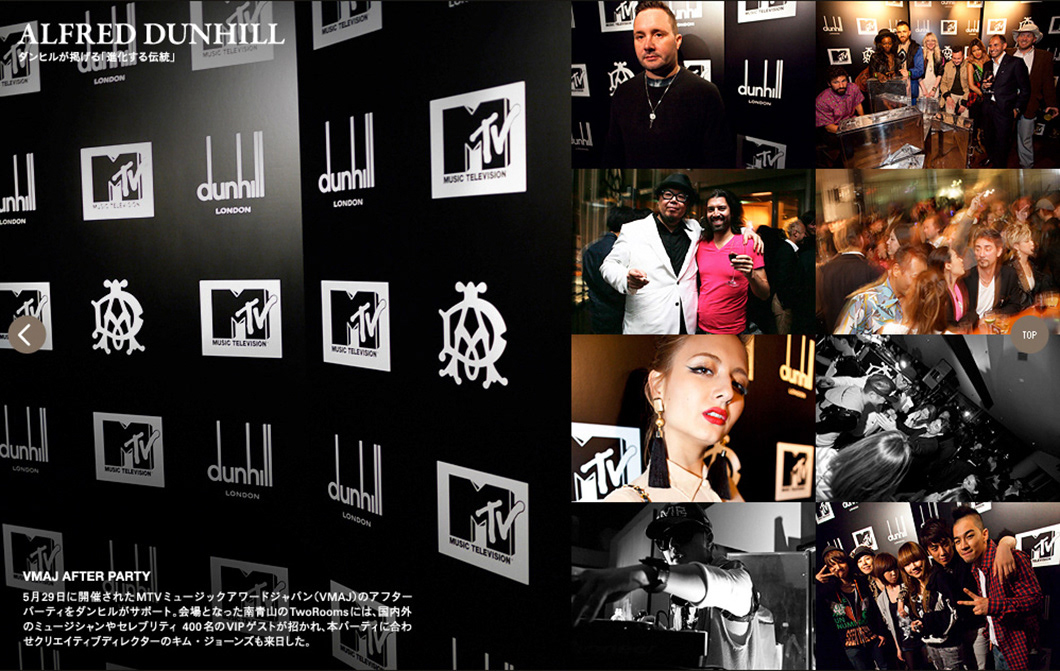 Anamaly provided the creative direction and interior design for the 2010 and 2011 MTV Video Music Awards Japan after parties in downtown Tokyo.

Being a collaboration with Dunhill Japan, the concept was to re-imagine elegant Tokyo nightlife staple Two Rooms as an old English manor. Abstracted manor graphics adorned the windows, a collection of shiny Dunhill aluminum cases filled the reflecting pool, classic English leather chairs & sofas were carefully placed, and cocktails were served in teacups and saucers (authentic Wedgwood in the VIP area).

Rounding out the event were projections of B&W movies and Dunhill catwalk collections and a custom built DJ booth that framed the DJ in an antique 3-piece parlor mirror.